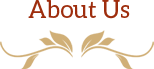 Tirupathi, the temple town of India is the cultural and spiritual hub of the country. Bhimas ® Group of hotels, situated at Tirupathi is a leading name in branded budget hotels.

It offers travellers a unique blend of comfort and luxury at reasonable tariffs. Hotel Bhimas is the oldest hotel in Tirupathi founded by Mr. kr Gopal Iyer and his brothers in the year 1960. Today the group has 2 hotels namely

Hotel Bhimas

and Bhimas Paradise.

The hotels are perfect for corporate as well as pilgrim travellers. Our warm hospitality and services are further complemented by a wide range of top notch facilities, great cuisine and an affordable tariff structure. Every aspect of your stay will be infused with our trademark hospitality along with an oppurtinity to enjoy our tasty food which has helped us gain a reputation in the hotel industry.

If you want to be a treasured guest , choose our hotels, which are truly a cut above the rest.